Francis Poulenc
Francis Jean Marcel Poulenc
(; 7 January 189930 January 1963) was a French composer and pianist. His compositions include
songs
, solo piano works, chamber music, choral pieces, operas, ballets, and orchestral concert music. Among the best-known are the piano suite ''
Trois mouvements perpétuels
'' (1919), the ballet ''
Les biches
'' (1923), the ''
Concert champêtre
'' (1928) for
harpsichord
and orchestra, the
Organ Concerto
(1938), the opera ''
Dialogues des Carmélites
'' (1957), and the ''
Gloria
'' (1959) for
soprano
, choir, and orchestra.
As the only son of a prosperous manufacturer, Poulenc was expected to follow his father into the family firm, and he was not allowed to enrol at a music college. Largely self-educated musically, he studied with the pianist
Ricardo Viñes
, who became his mentor after the composer's parents died. Poulenc also made the acquaintance of
Erik Satie
, under whose tutelage he became one of a group of young composers known collectively as ''
Les Six
''. In his early works Poulenc became known for his high spirits and irreverence. During the 1930s a much more serious side to his nature emerged, particularly in the religious music he composed from 1936 onwards, which he alternated with his more light-hearted works.
In addition to his work as a composer, Poulenc was an accomplished pianist. He was particularly celebrated for his performing partnerships with the
baritone
Pierre Bernac
(who also advised him in vocal writing) and the soprano
Denise Duval
. He toured in Europe and America with both of them, and made a number of recordings as a pianist. He was among the first composers to see the importance of the
gramophone
, and he recorded extensively from 1928 onwards.
In his later years, and for decades after his death, Poulenc had a reputation, particularly in his native country, as a humorous, lightweight composer, and his religious music was often overlooked. In the 21st century, more attention has been given to his serious works, with many new productions of ''Dialogues des Carmélites'' and ''
La voix humaine
'' worldwide, and numerous live and recorded performances of his songs and choral music.
Provided by Wikipedia
5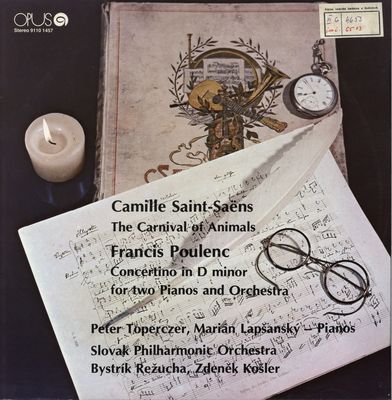 7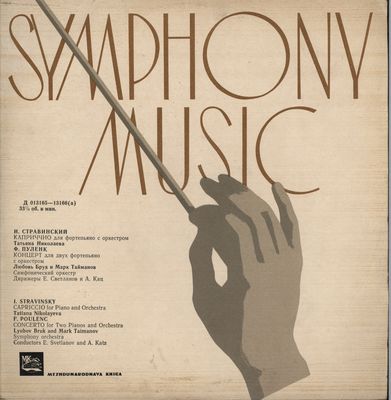 8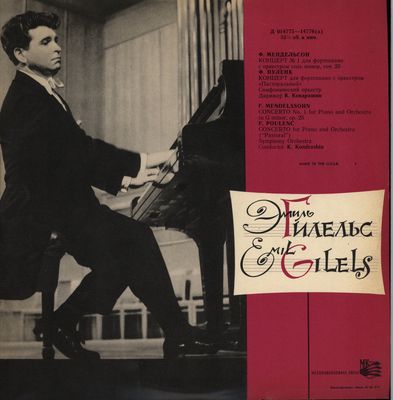 10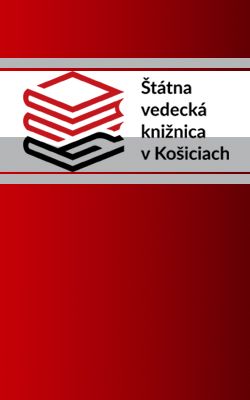 12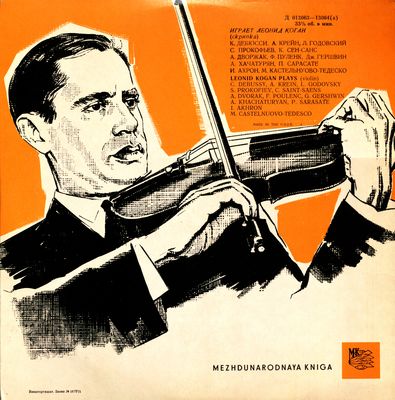 by
Debussy, Claude, 1862-1918
,
Krein, Alexander, 1883-1951
,
Godowsky, Leonid, 1870-1938
,
Prokofiev, Sergej Sergejevič, 1891-1953
,
Saint-Saëns, Camille, 1835-1921
,
Dvořák, Antonín, 1841-1904
,
Poulenc, Francis, 1899-1963
,
Chačaturjan, Aram Il´jič, 1903-1978
,
Sarasate, Pablo de, 1844-1908
,
Achron, Joseph, 1886-1943
,
Auer, Leopold von, 1845-1930
,
Castelnuovo Tedesco, Mario, 1895-1968
,
Gershwin, George, 1898-1937
Published 1962
13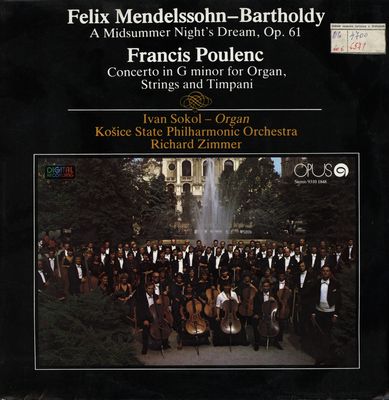 Other Authors:
"
...Poulenc, Francis, 1899-1963...
"